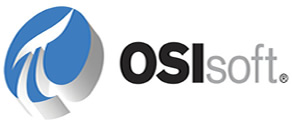 OSIsoft (www.osisoft.com) delivers the PI System, the industry standard in enterprise infrastructure, for management of real-time data and events. With installations in 107 countries spanning the globe, the OSIsoft PI System is used in manufacturing, energy, utilities, life sciences, data centers, facilities, and the process industries. This global installed base relies upon the OSIsoft PI System to safeguard data and deliver enterprise-wide visibility into operational, manufacturing and business data. The PI System enables users to manage assets, mitigate risks, comply with regulations, improve processes, drive innovation, make business decisions in real time, and to identify competitive business and market opportunities.
Founded in 1980, OSIsoft, LLC is headquartered in San Leandro, CA, with operations worldwide and is privately held.
InduSoft offers a powerful family of industrial software products for developing Windows-based applications in industrial automation, instrumentation, and embedded systems.

OleumTech is a leading provider of wireless automation solutions for industrial applications involving process monitoring and control systems. Our products unite traditional control infrastructures with cutting-edge wireless technology ...

Tarpon Energy Services Ltd. is a leading supplier of electrical and instrumentation services, control systems, custom steel buildings and modular solutions. We provide a comprehensive range of services worldwide from design and engineering to project management, construction, commissioning and maintenance ...

Founded in 1985, Fluenta is the global leader in the use of ultrasonic sensing technology for the measurement of flare gas, with more than 75% of the offshore market. Monitoring Flare Gas is a critical aspect of managing safety and profitability within the oil and gas industry as well as providing the basis by which oil companies pay certain taxes and report environmental issues.